THE IMPORTANCE OF AN ENGAGEMENT SESSION
Engagement session is higly recommended, but not required. It's the only time that you get to work with your photographer prior to the big day and to get to know him/her. It's like a warm-up or stretch before a strenuous workout. Unless you are both models or have done this before, then you may skip this warm-up step. So far, 99.9% of our wedding couples are new to this. Most couples are camera-shy and freeze up when the camera starts to roll. This is where I come in. I provide tips and directions on your engagement session. I will show you what to do when standing next to each other, how to pose, and how to walk in a way that accentuates curves and angles. I show you how to be comfortable in front of the camera. It's important that I get to learn your faces, angles, personalities, and body gestures. It's equally important that you see how I work. Ultimately, by getting to know each other, it would help speed things up on your big day and make things running smoother. All engagement sessions have to be done at least 3-4 months before the wedding date. Please make sure to contact the Studio to schedule your engagement session.
WARDROBE STYLE GUIDE
Wardrobe is one of the most important keys to amazing photos. You can have an awesome photographer, an amazing location; but if your wardrobes don't match the location or create too much distractions, they will downgrade the photos and shift the focus away from you. Benjamin Franklin once said "Failing to plan is planning to fail."  Therefore, if you put effort into planning your wardrobe for the session, it will show. You will get the best out of your engagement session. With that being said, I have comprised a guideline to help you achieve an exciting, engaging, and memorable photoshoot.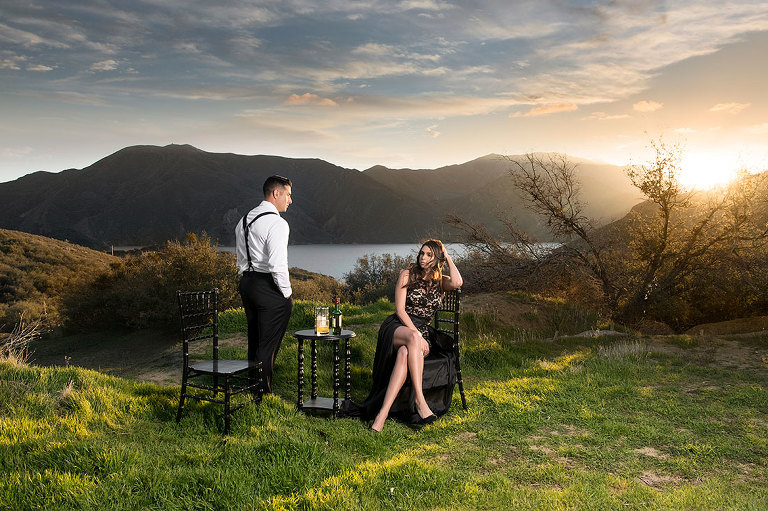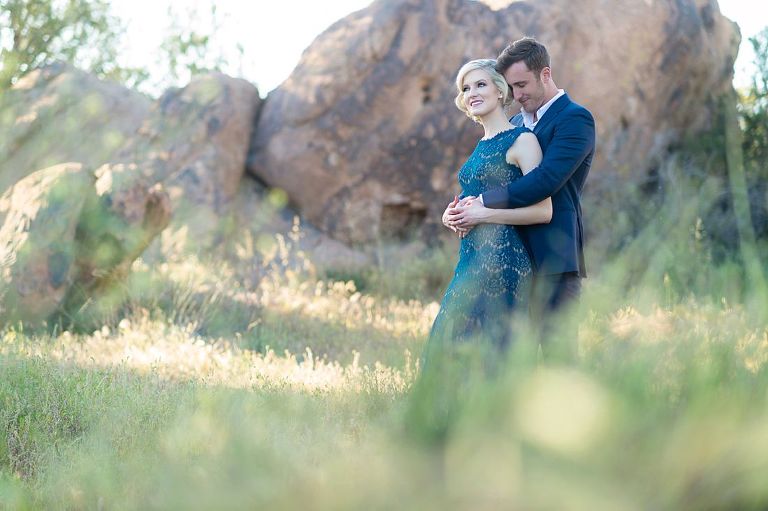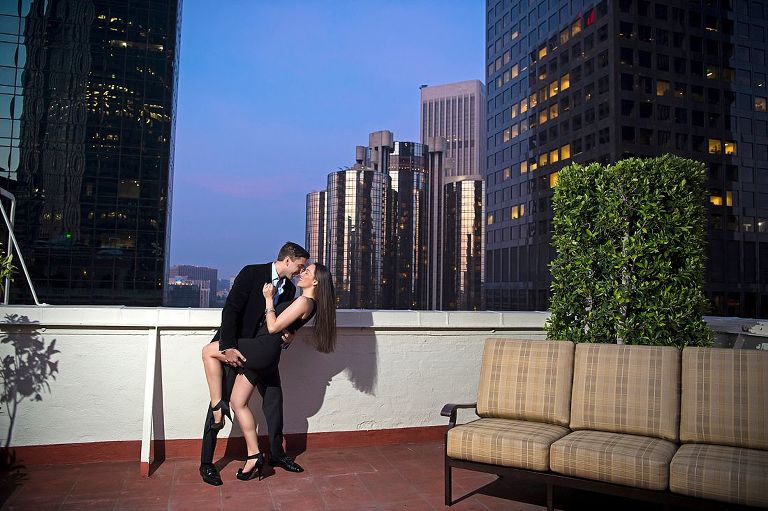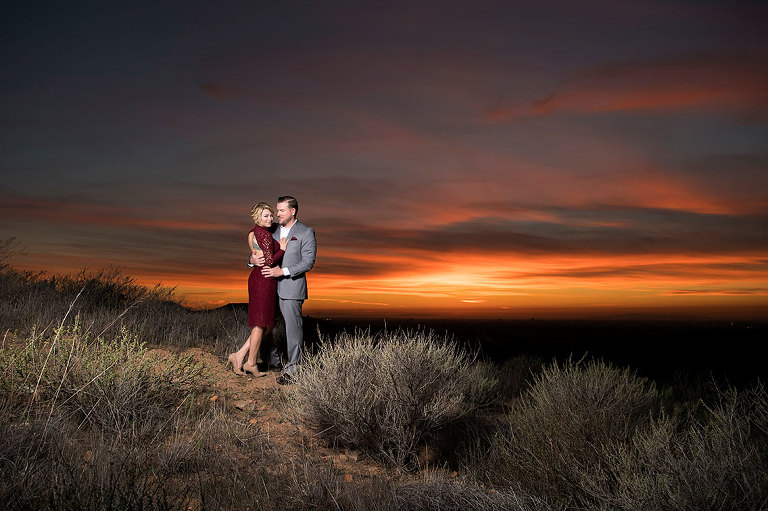 For both:
I recommend to go dressy or semi-business casual. Wear something that you don't normally wear on regular weekdays; but more for special events, date nights or clubbing night outs. Bold, solid colors such a red, purple, blue, green, orange, dark pink/fuschia will capture well in photos. Avoid pale colors such as beige, white, light pink, etc. Darker colors tend make bodies slimmer, and lighter colors tend to make bodies wider. Avoid heavy patterns, logos, & stripes. They tend to create distractions and draw the attention away from your face. If both are going to wear pants, make sure that they match – not one in jeans and the other in khakis/chinos. Slim or fitted clothes are highly recommended. Loose clothings tend to make your body looks wider. Also, bring 2 or 3 outfits for different looks.
Prewedding session is a popular trend. Couples usually bring 2 outfits – 1 semi-casual and 1 is their wedding outfit. Yes, you are definitely welcome to wear your wedding outfits before the big day for the prewedding session. It's probably the only time you get to photograph in your wedding dress at a scenic, beautiful location of your choice.

For fianceé:
• Night gowns, long dresses, ao dai, saris, or cocktail dresses will photograph well.
• If you are planning to wear jeans, go with dark, slim-fit jeans. They will accentuate your curves and make your body appeared slimmer.
• If you are planning to wear heels, make sure to bring sandals or shoes for walking.
• Make sure your nails are done with minimal designs. Solid nail color, pink & white or French manicure are recommended. We may take close-ups of your hands and ring.
For fiancé:
• Dress shirts, blazers/sports coat, dark fitted jeans, vest, and fitted suits will photograph well.
• Make sure that your shirts are dry cleaned or ironed. Wrinkles are hard to photoshop.
• Fashion tip:  the color of your belt should match the color of your shoes – brown shoes go with brown belt, and black shoes go with black belt.
• Bold, solid ties go well with any suits. They can serve as an accentuation that ties with your fianceé of wardrobe color.
• Light/white dress shirt is good if you paired it with a blazer/sport coat or dark vest with tie.
• Avoid tennis shoes, running, or basketball shoes. Fashionable sneakers are great, and dress shoes are highly recommended.
• As with your fianceé, we may take a close up of your hands holding her hands. So be sure, to keep them clean and trimmed.
• Lips: most men don't pay attention to dry lips. I'm guilty at this too. But for this occasion, please make sure to use lipstick/chapstick if your lips tend to cracked or dried.
Accessories:
• Please keep wearable accessories to minimal – as long as they don't distract from the main subject (you).
• Leave cell phone & keys in your purse or sportcoat/suit pocket, so that it doesn't cause a bulge in your pants.
• Do bring a large tote bag that contains bobby pins, hairsprays, brush, lipstick, mirror, powder, oil remover wipes if you have oily skin, and sandals for walking.
Props:
We love props. Balloons, save the date sign, musical instruments, picnic baskets & blankets, bikes, umbrella, flowers, pets, etc…are great ways to add personalities to your engagement photos.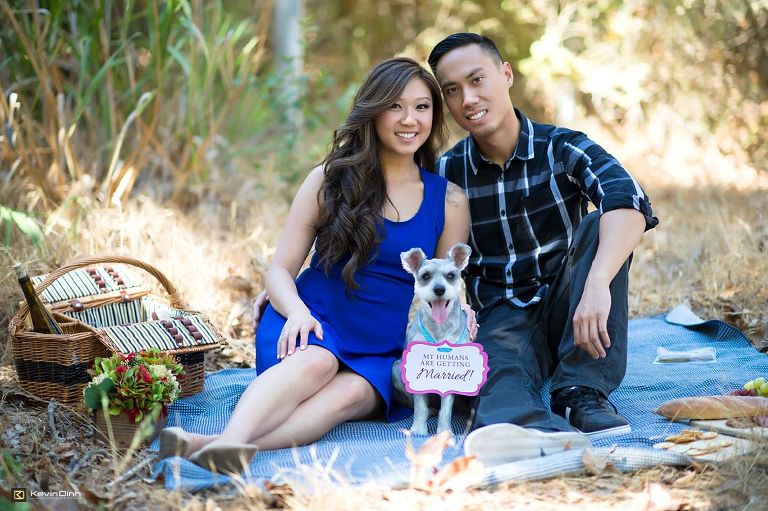 TIMING & LOCATIONS
THE GOLDEN HOUR:
Timing is an important part of your photoshoot. The ideal time is the Golden Hour, which is 2-3 hours before the sunset. For winter & fall, starting time would be around 2-3pm. For Spring & Summer, it would be from 3-4pm.  Depending on how long is your engagement session, if you have a 3 hours session, we can start 2 hours before the sunset and go into an hour after the sunset. If the weather forecast shows that it's going to be an overcast or cloudy day, we can start earlier than the Golden Hour. With your best interest in mind, we want to make sure that the weather is ideal for your session. We will reschedule if the weather forecasts to rain.
Most of the engagement sessions are done on the weekdays as most of our weekends are reserved for weddings. We do have a few Sundays available. But Sundays are not recommended as most public places are over-crowded on weekends. Fridays have the most heavy traffic and we usually prepare ourselves for Saturday's weddings. Therefore, most engagement sessions are scheduled from Monday through Thursday.
LOCATIONS: 
If you are in California, then you are in the best state. I have traveled many parts of the US, and I must say California has so many beautiful places to shoot. We are spoiled & blessed here in California. If you have a location in mind, please let us know. If not, please let us know the sceneries/settings that you would like to take photos and we will recommend you the location(s). I have lived here most of my life, and I know California from South to all the way up North. Most engagement sessions are done within 1 hour drive radius from Los Angeles. But we are willing to travel to exotic locations for your engagement session. A travel fee is required for locations outside of 100 miles drive roundtrip. Some locations such as Descanso Garden, Huntington Library, LA Aboretum or San Juan Capistrano Mission will require entrance or permit fees. Clients are responsible for all fees required by chosen location(s).
BEACH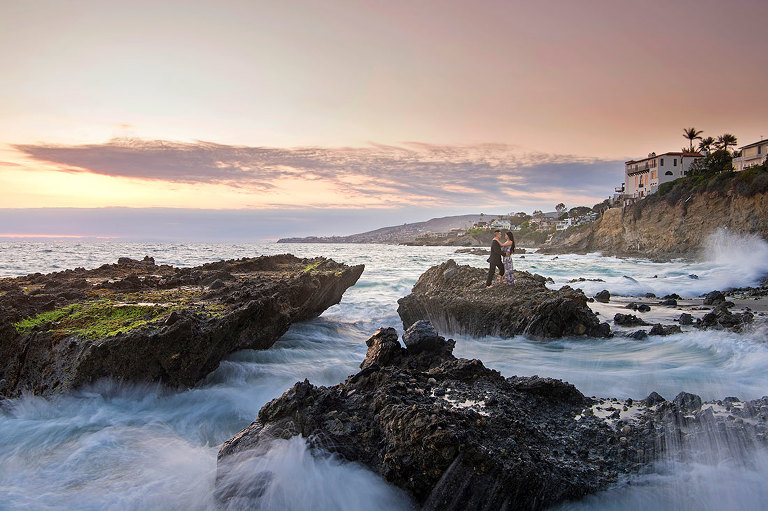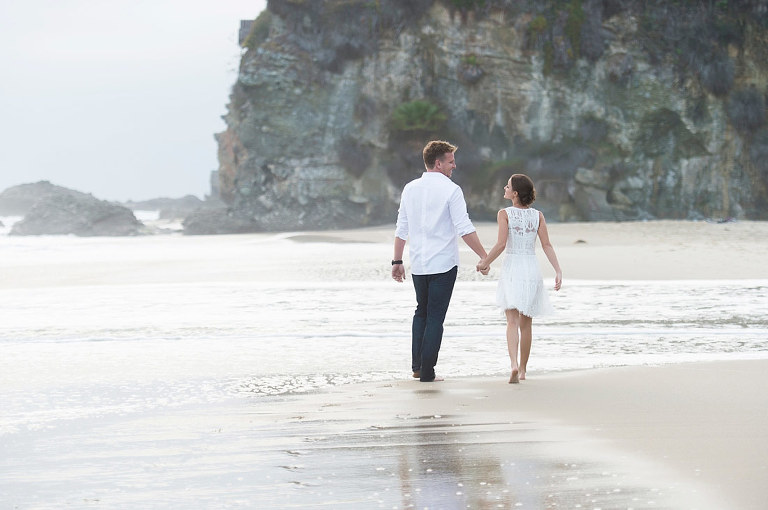 OUTDOOR & NATURE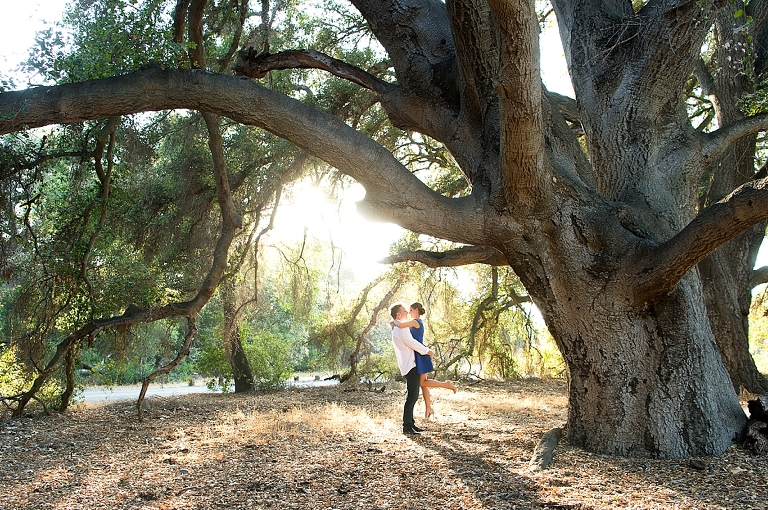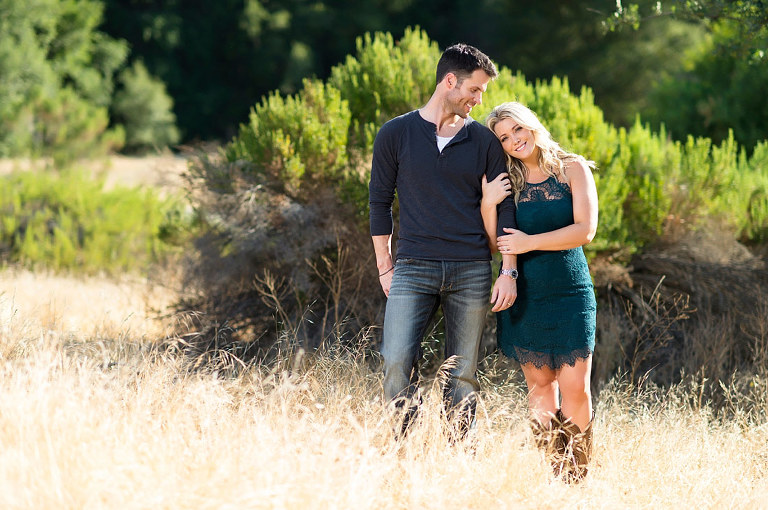 URBAN / CITY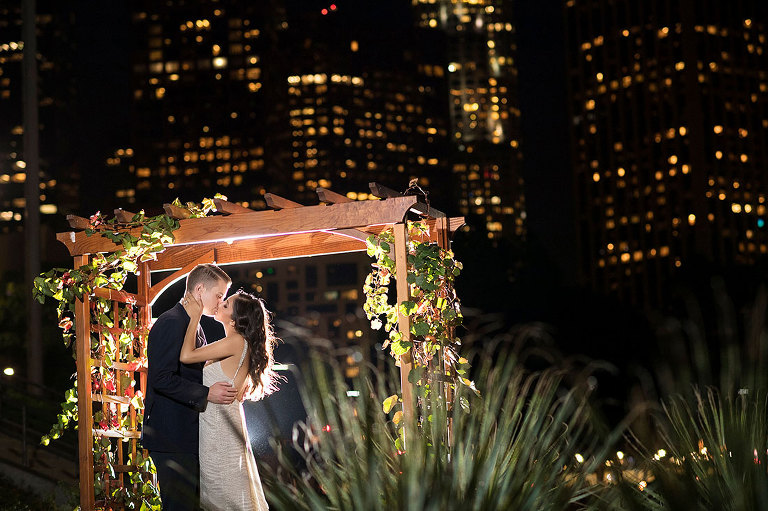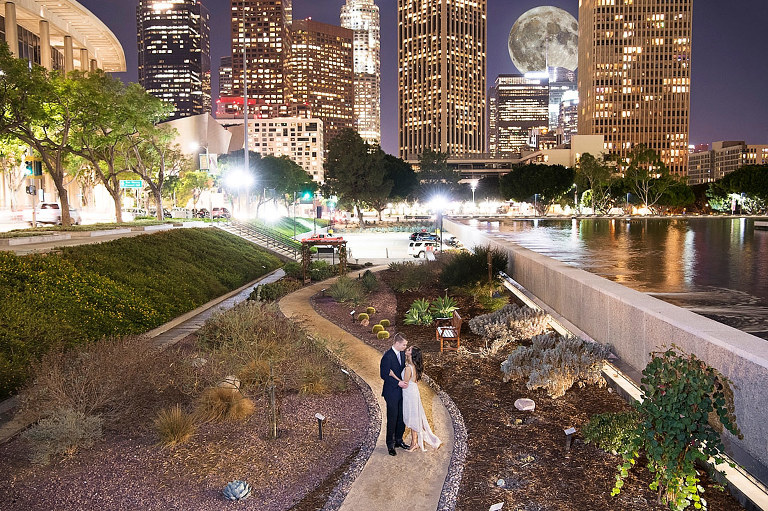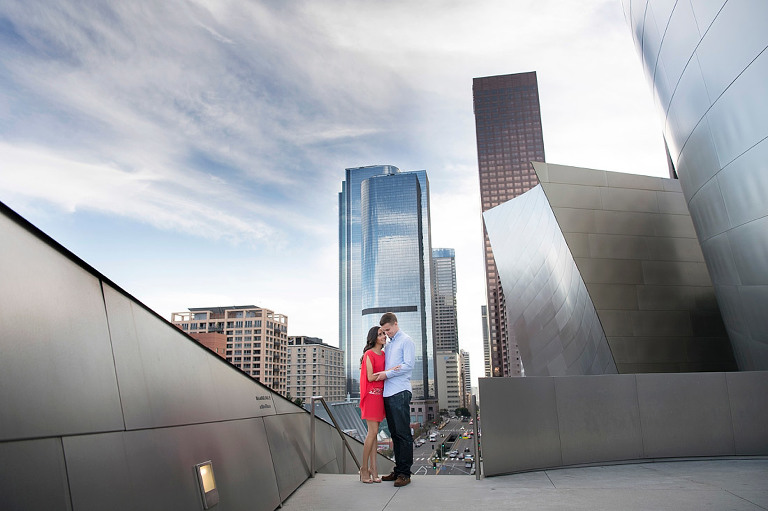 ARCHITECTURAL & SPECIAL PLACES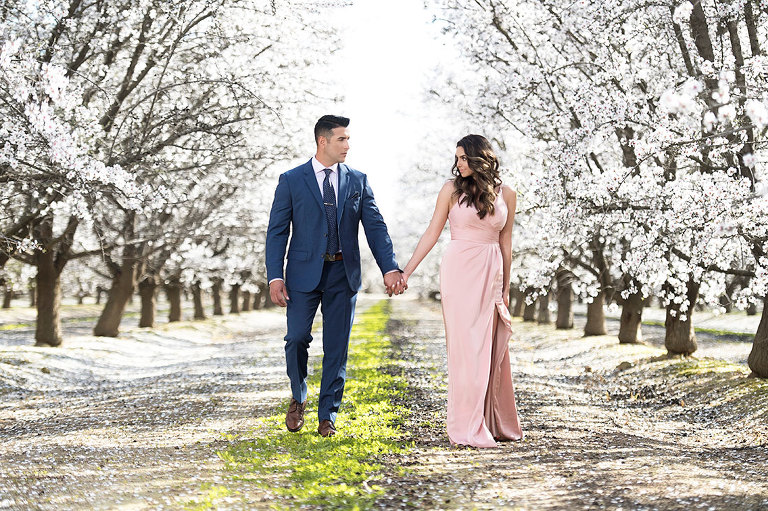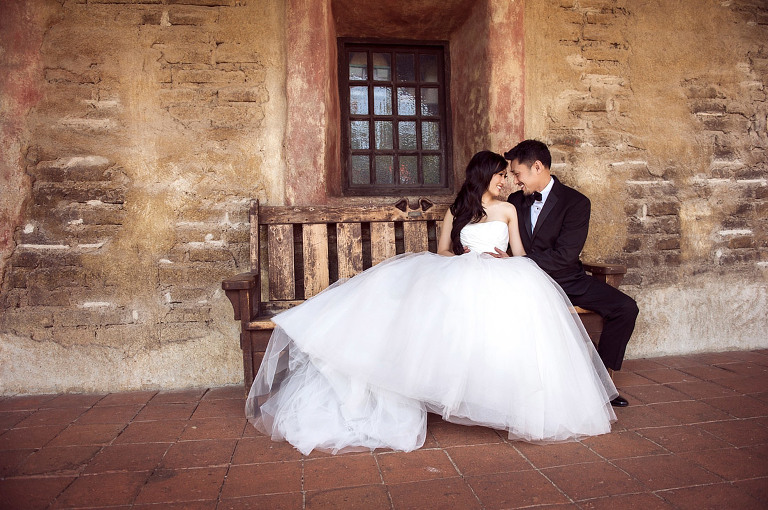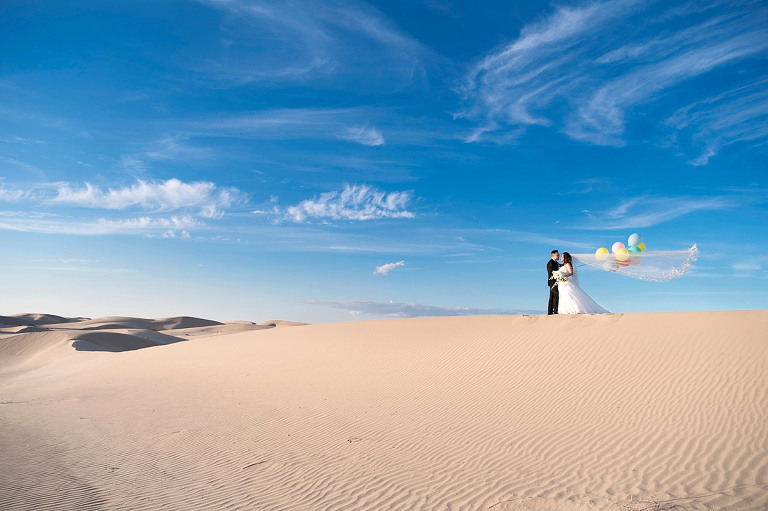 © Kevin Dinh Photography. All rights reserved. Contents are copyrighted and monitored for copyright infringement.