Being a wedding photographer, the quality of photos and service have always been our top priority,  and our photobooth service is no less. We designed our photobooth to take beautiful, studio-quality photos; and we use the best printers (DNP DS620A) to provide high-quality prints at fast speed  for our clients & guests. With every wedding's photobooth service, we customized our photobooth's prompt screen to have a unique and personal look, using our clients' engagement photos. Whatever the look or theme you have in mind, we will customize the prompt screen and print graphics to match your wedding's theme. Our service comes with premium props, signs, background, unlimited session prints, and a signing book. Our photobooth is an open-air type, which can fit a large group of people – unlike the enclosed photobooths. Our booth is modern, portable, and look good at any events, and our backgrounds are 10'x8′ large. Below are some samples of our photobooth service.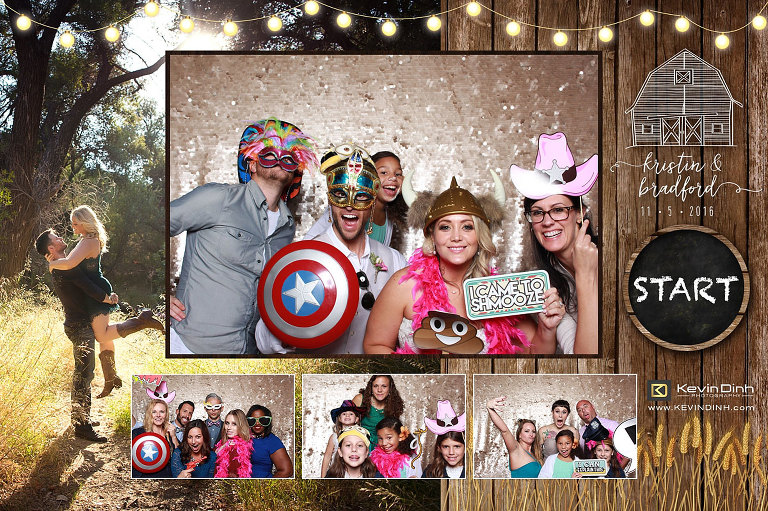 Customized prompt screen of photobooth kiosk for Kristin & Bradford's wedding at the rustic venue –Graf Barn of Camarillo.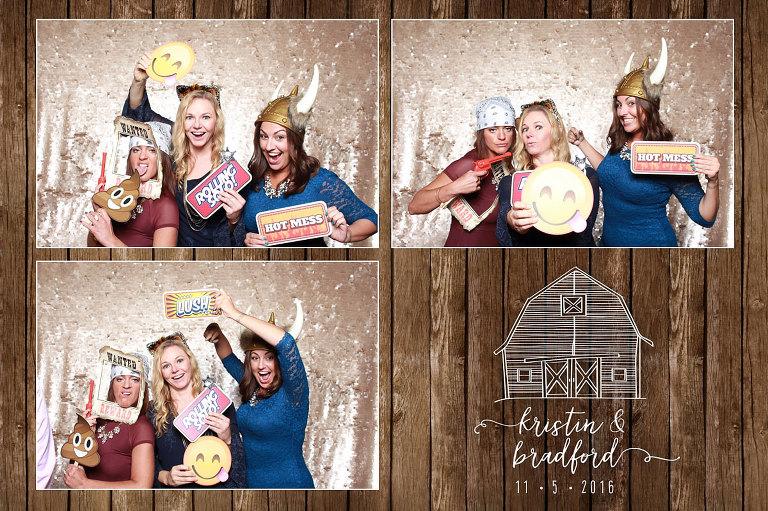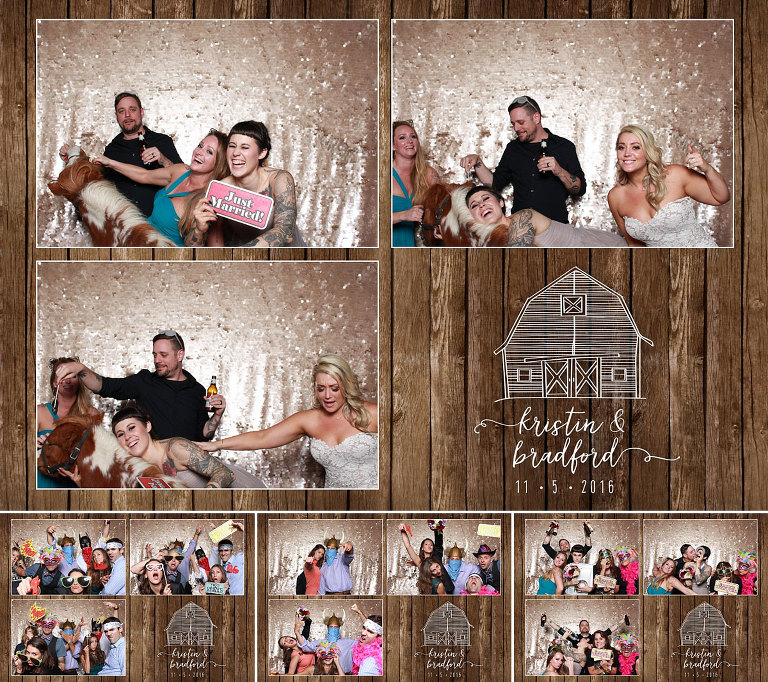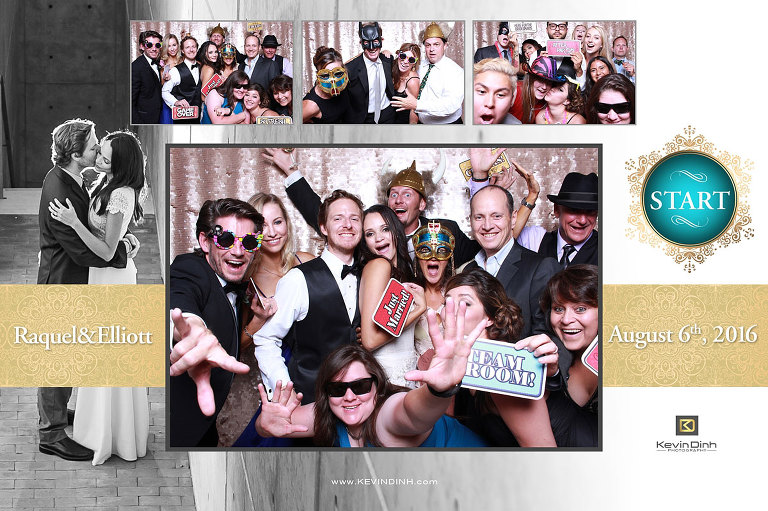 Customized prompt screen of Raquel & Elliott's wedding.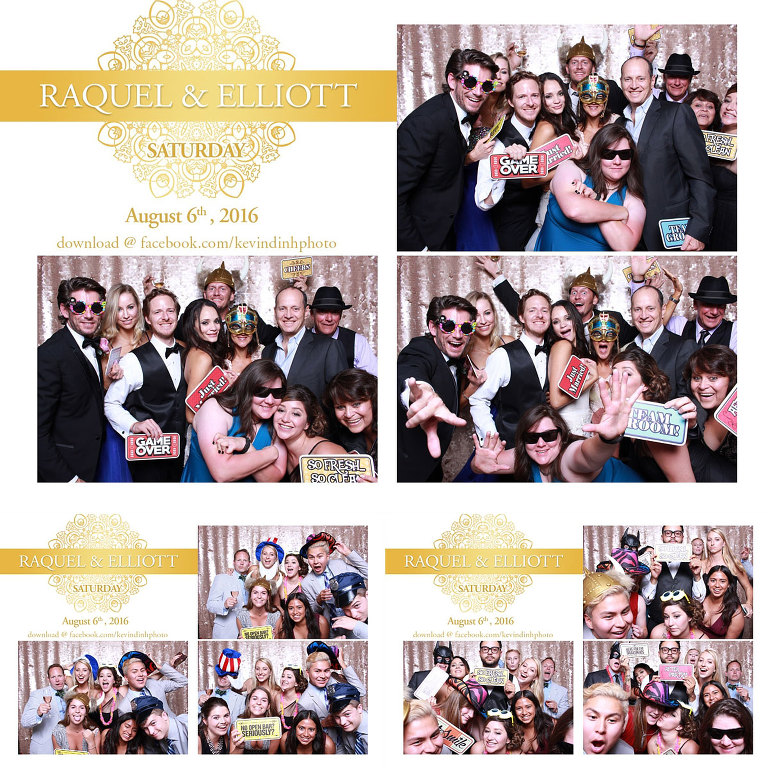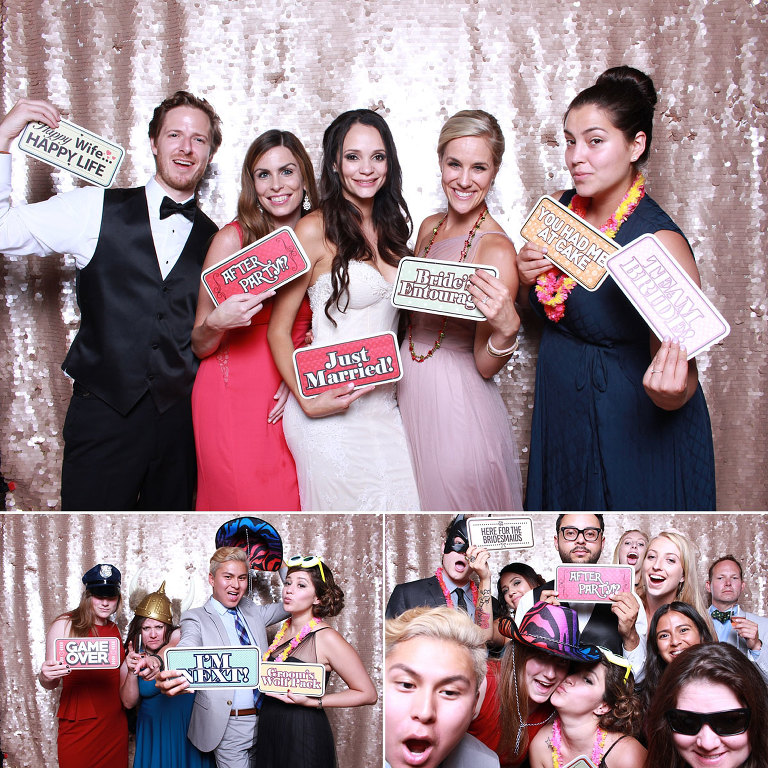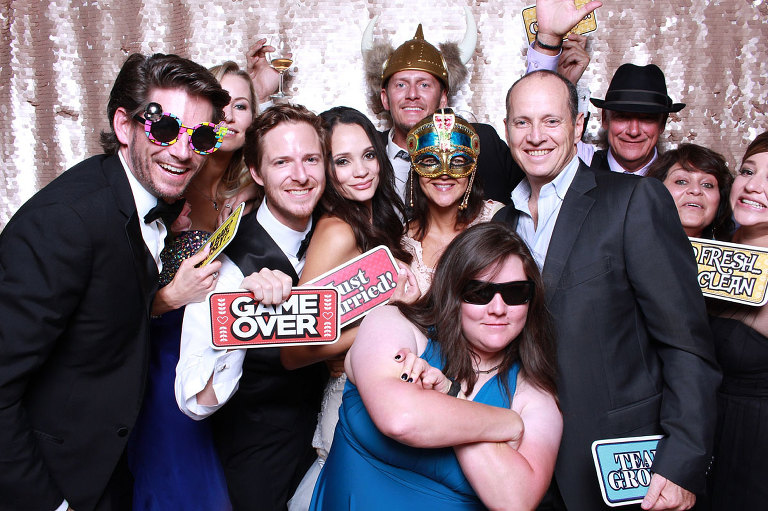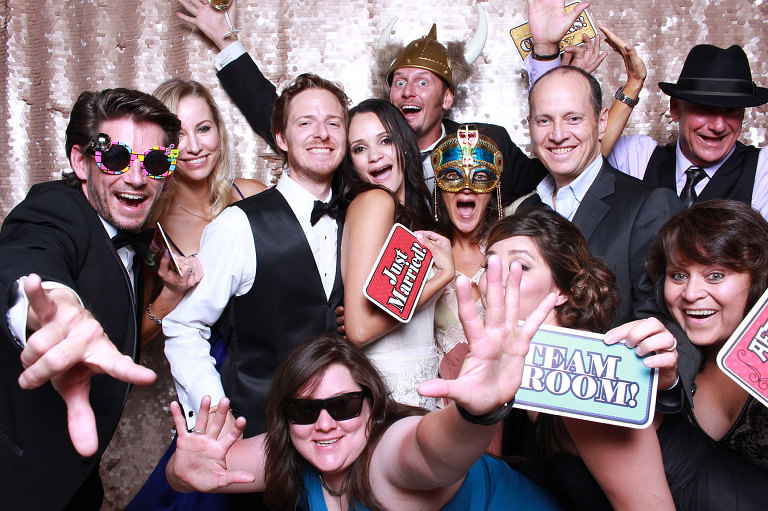 Actual photos taken from our photobooth.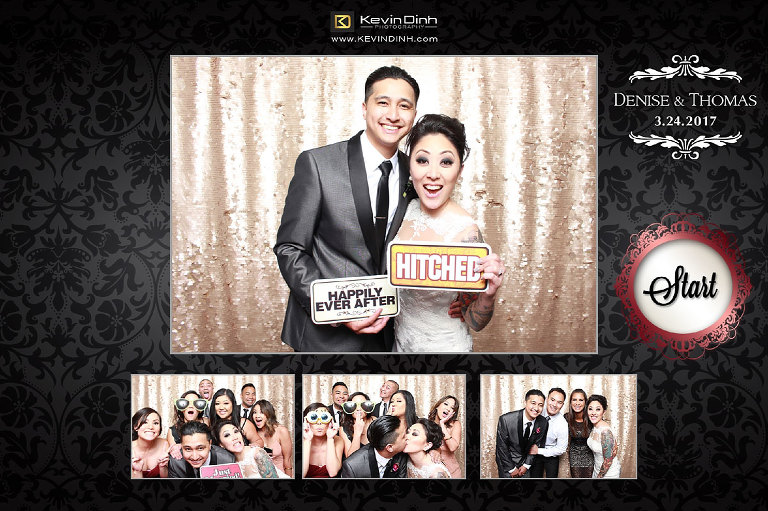 Customized prompt screen of Denise & Thomas's wedding.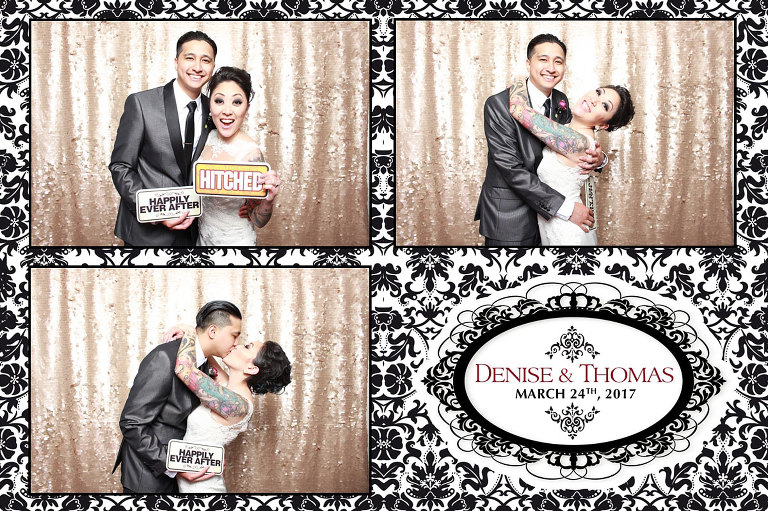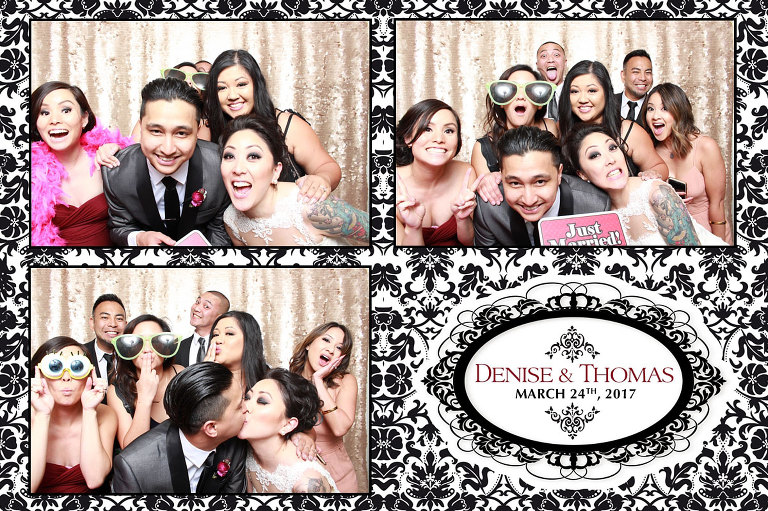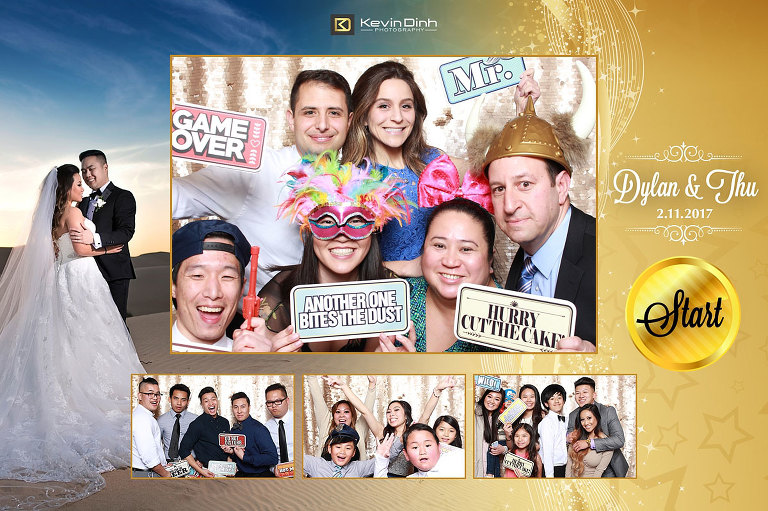 Customized prompt screen of Dylan & Thu's wedding.